The much anticipated Corporate Awards happens in less than 15 days from now. The HR initiative pioneered by FabAfriq Magazine sets out to recognise excellence in people management and has been welcomed by most banks in Cameroon who have signed up to participate! The banks have been closely followed by oil and gas companies, a few from the insurance industry and some other varied corporations. Your company too can participate for free!

The Corporate Awards, being a first in this region of the world, has attracted many renowned companies who have come aboard as sponsors and partners.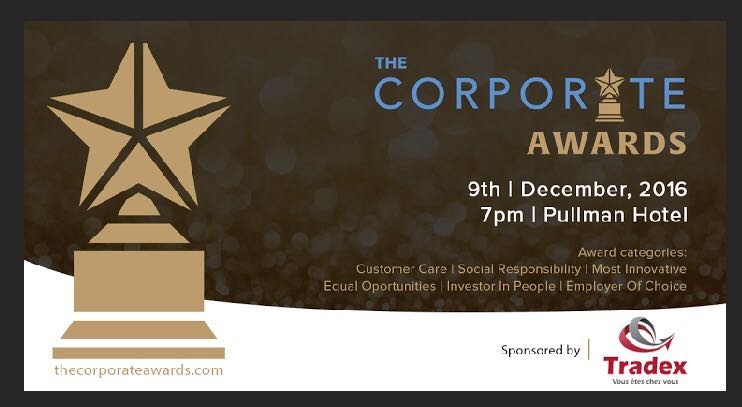 The process has been marked by an intense survey carried out by our research team, with some companies being nominated by the public to participate in the different categories of the awards. To get the people's opinion on which of these companies deserves to win in either of the categories, a voting link has been put in place. This is a brilliant opportunity for you to vote for the company you believe in.
Visit www.thecorporateawards.com to know more about this unexampled event and our exciting categories for this pilot edition.
Registration for The Corporate Women in Leadership Summit scheduled for the 8th of December 2016 is still going on. Follow the eventbrite link to book your space. Do well to share link with friends. This summit will go a long way to add value in the lives of all those will make it there. http://bit.ly/2f9D51c